Objectives - Strategy - Benefits
The National Recovery and Resilience Plan (NRRP) "Greece 2.0" aspires to lead the country's economy, institutions and society into a new era; to spark a paradigm shift towards a more extroverted, competitive and green economic model, matched with a more efficient, less bureaucratic, digitalised state, a more growth-friendly tax system, a dramatically reduced informal economy, and a strong, resilient and inclusive social safety net.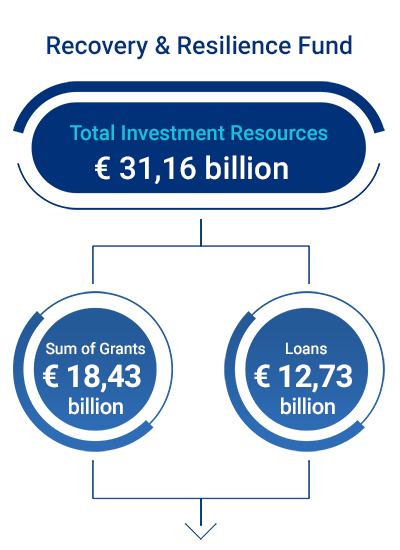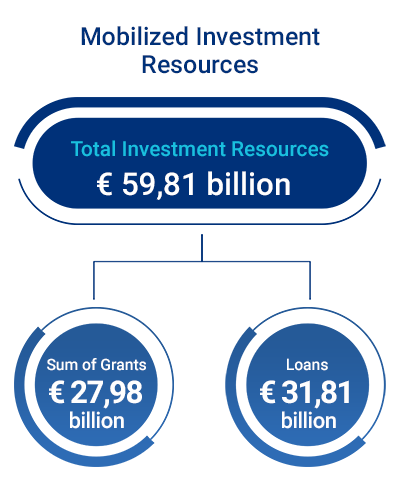 Its goals go beyond economic recovery. It introduces fundamental economic and social reforms, which will affect –apart from the economic activity–, also technologies, attitudes and institutions, thus paving the way for a transformation which will combine economic efficiency with innovation and digital transition with protection of the environment, social cohesion and justice.
By placing the Greek economy in a virtuous cycle of increased investment, employment and growth,  Greece 2.0  is expected to  lead to significant GDP growth, and will render investment and exports the driving force of the Greek economy. *